It's 21° as I type this, and with an unprecedented 72 hours of sub-freezing weather under our belts, we end the week with snow!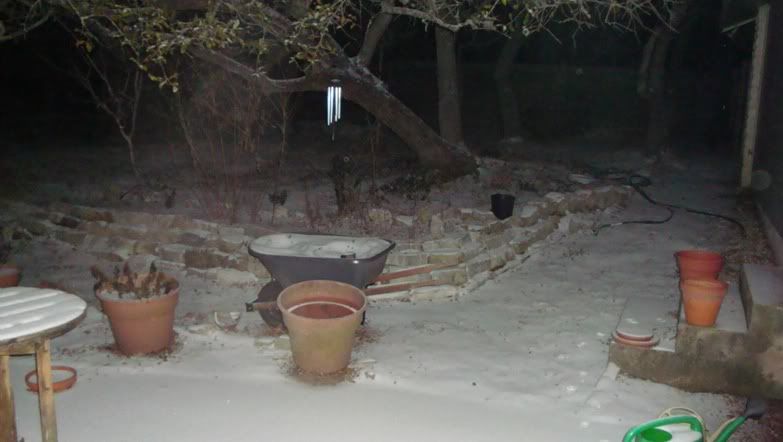 And there is clear evidence of a feline coming out of the garage for a morning meal.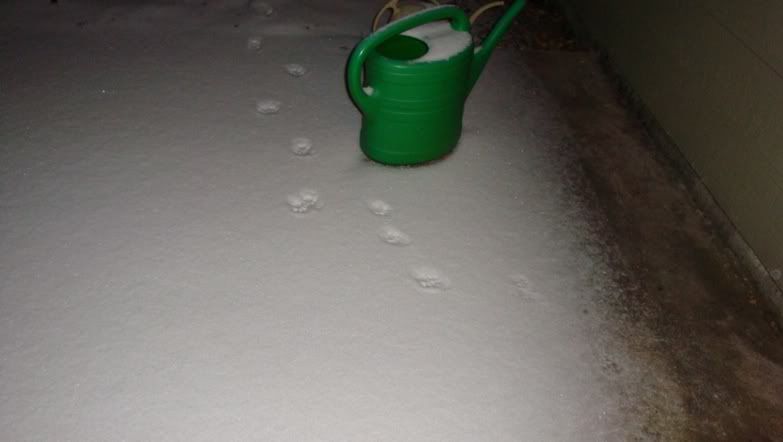 The good news is that snow never hangs around as long as our sub-freezing temperatures have this week, and I suspect that by noon there will be no trace of it. Sunshine is in the forecast! And the weekend should be near 60° finally!