Today we went back for a 2nd visit to a pizza joint we like, and decided to check out the pet store nearby: Tomlinson's at Circle C.
Aside from a nice relaxed Siamese up for adoption, I was surprised at the brands carried at this store. I'd never heard of any of them. No IAMS; no Science Diet. It seemed like high quality stuff though, and the canned food was from $1.07 to $1.37 which is quite a bit higher than the 93 cents we pay at Petsmart.
I was also intrigued by the ingredients in many of these. Less grains. More veggies with the meat.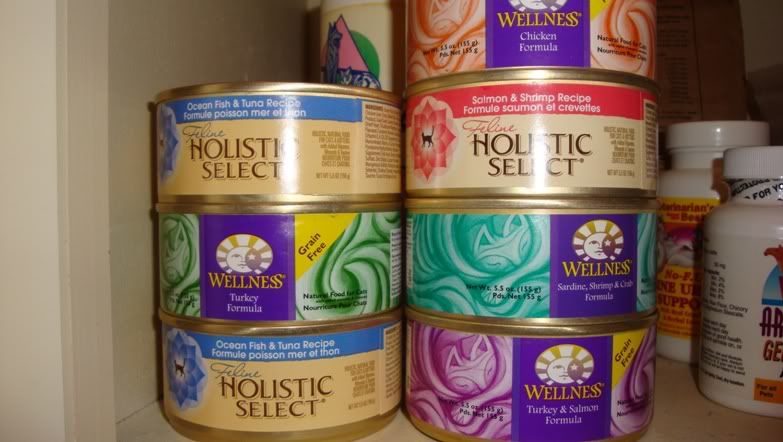 I opened up a can of the chicken tonight and was surprised when scooping it out that I could see pieces of bright orange carrot. I had no idea what to expect, but after buying 8 cans of the stuff, as well as a bag of dried food, I sure hoped they'd like it.
They did. It was the biggest hit yet.
Everyone is very laid back and content after dinner.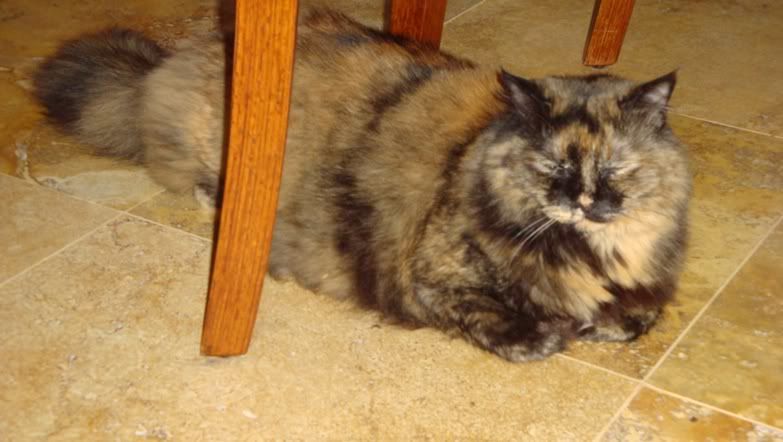 Sissy hanging out in the kitchen.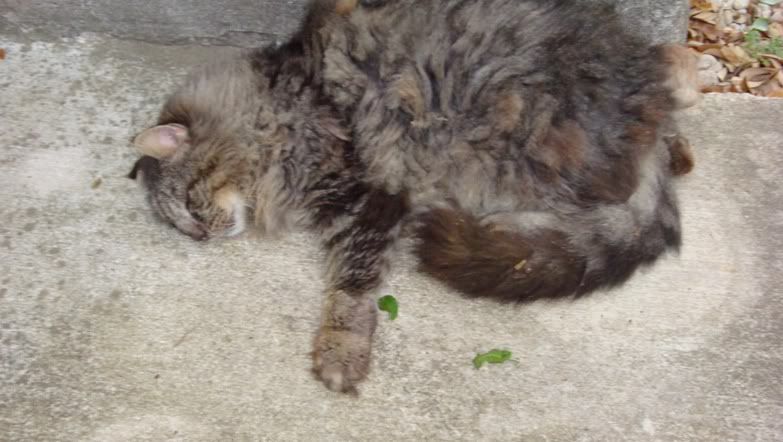 This poor old dying man is going to exit with some quality food. Poor old Tiger.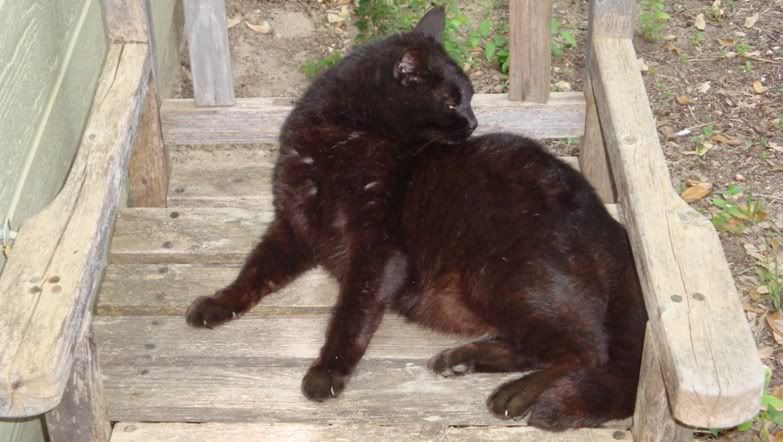 Sweet Pea enjoyed his meal.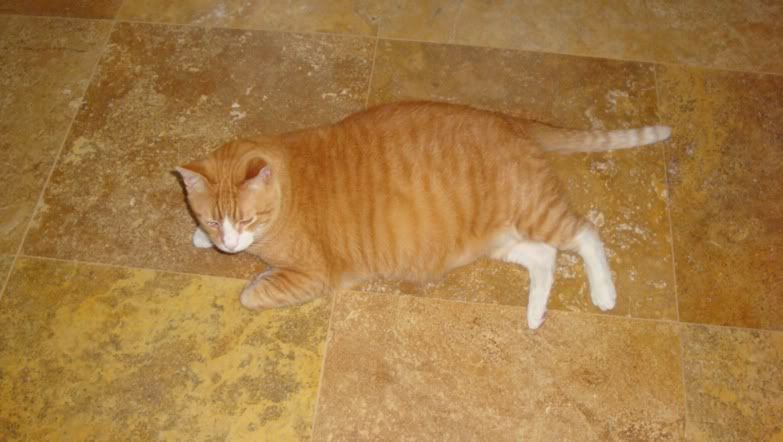 The Tot always enjoys his!