Tater Tot has a definite shoe fetish. He naps in the bedroom against my walking shoes (which by the way, have over 300 miles on them although I am a few miles shy of hitting 300 miles since my official walking regimen began back in May -- I probably had walked close to 100 in them when I worked downtown) and also loves my Birkenstocks.
I can always tell when he's been on them because he creates an indentation which remains after he leaves the room.
Sissy is just being the usual bed slut.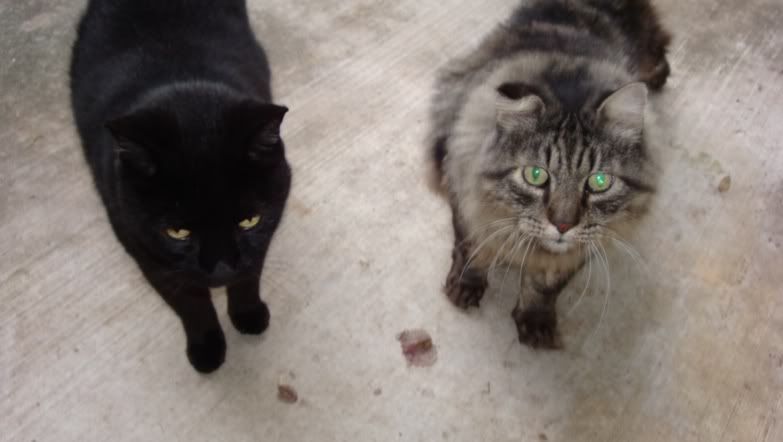 The boys outside, Sweet Pea and Tiger, wondering when the food is coming.
Happy Friday!!
I have a 4-day weekend ahead of me so perhaps I can get back to some serious blogging over the weekend and into next week. We shall see.