It's been awhile since I first painted our kitchen yellow. After getting yellow travertine tiles installed a couple of years ago I had been mulling over the idea of painting the kitchen again in a different color. I love yellow -- it's one of my favorite colors -- but not everywhere! (I actually went through that phase once when I was about 13 years old and EVERYTHING in my bedroom was yellow.)
Here are some before and after shots.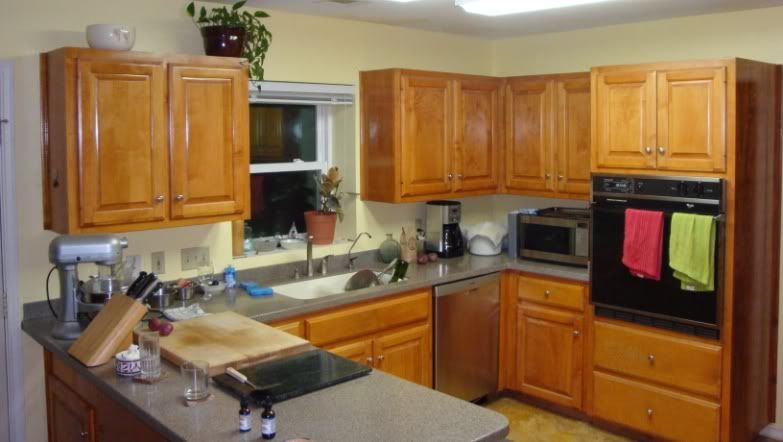 Before: kitchen area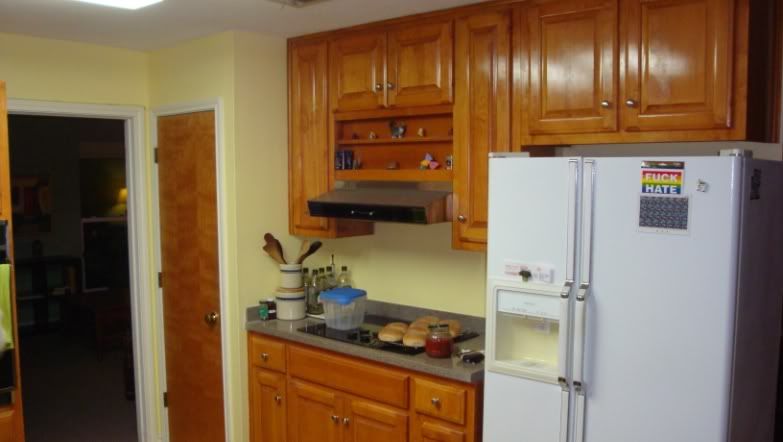 Before: cooking area with freshly made hamburger buns and ketchup courtesy of Sheldon.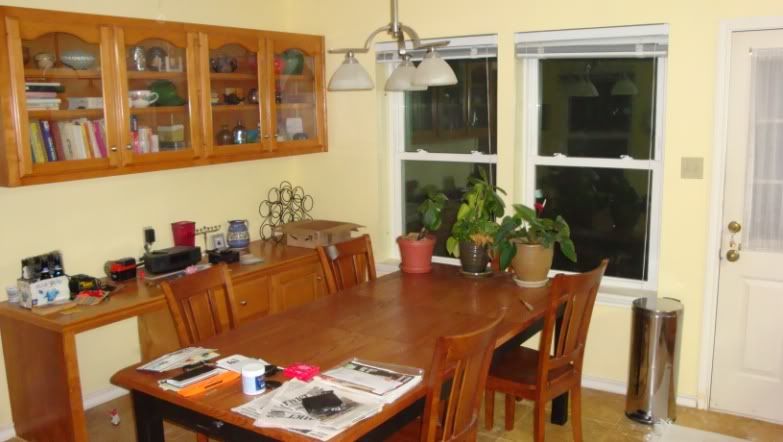 Before: dining area.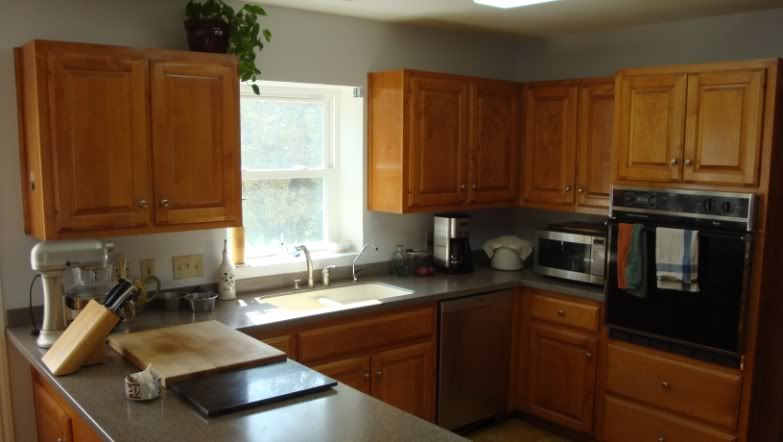 After: kitchen area (interior poorly lit due to extremely bright morning sun).

After: cooking area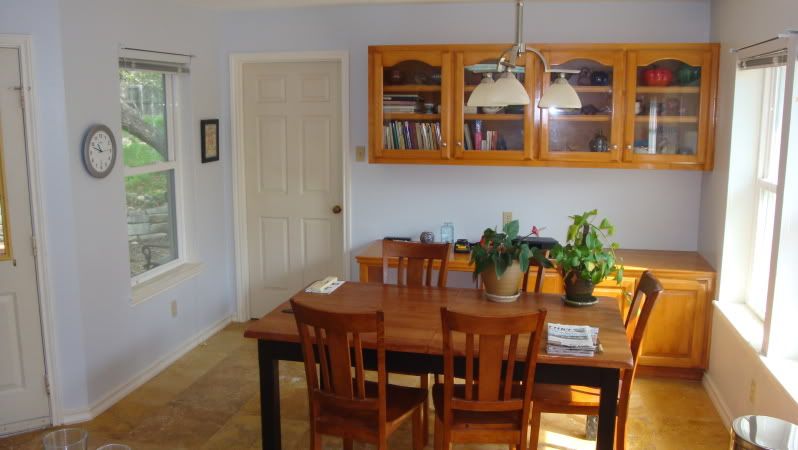 After: dining area

I must confess I am thrilled. This new color really accentuates the counters much better than yellow did. It's also much more forgiving than the yellow was when painting around the white door trim and baseboards. I also think perhaps I'm a more experienced painter now than I was at the time I painted the kitchen yellow. That was my first major painting project, and since then I have painted every other room in the house.
Now I just need to do something about the drab off-white doors. I haven't painted any doors in this house and I'm definitely not looking forward to it but it must be done.