The door in the background leads to the utility room/cat food pantry. I wonder why this becomes the gathering place?
One of these two kittehs will establish clear dominance over the situation.
The competition has begun!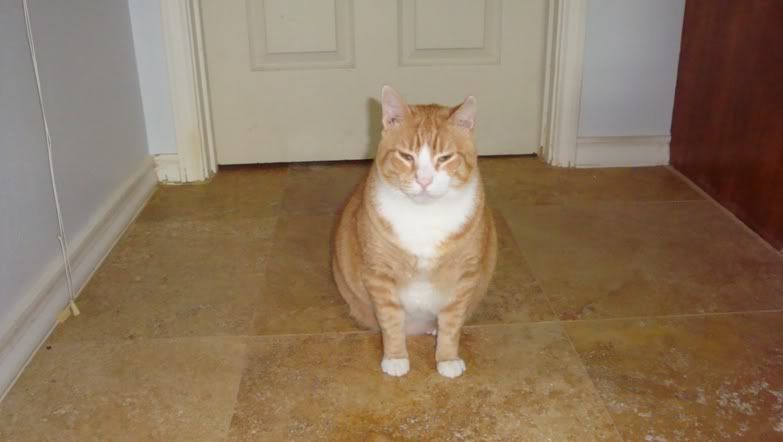 Well. It appears we have a winner!
SUPREME LORD OF THE FOOD PANTRY!
Happy Friday, everyone! Hope yours was great. Ours was pretty dismal. Cold, wet, and somewhat stormy!