This has been a busy week! I decided to paint the kitchen after mulling over various paint samples for months. (A separate blog post with photos is forthcoming shortly.)
The area around the windows is inset about 5 or 6 inches and I decided to paint that area that frames the windows a slightly lighter shade. The Tot was sitting on the window ledge as I painted down the left side. As I started painting the right side he decided he wanted none of that so he started backing up.
"Don't back up, boy!" I shouted.
Oops. The poor boy got a dusting of paint on his butt.
A wet towel got him nicely cleaned up and all is forgiven.
It's a beautiful Friday with abundant sunshine streaming through the windows and rather warm temps. It's almost too warm for outside work.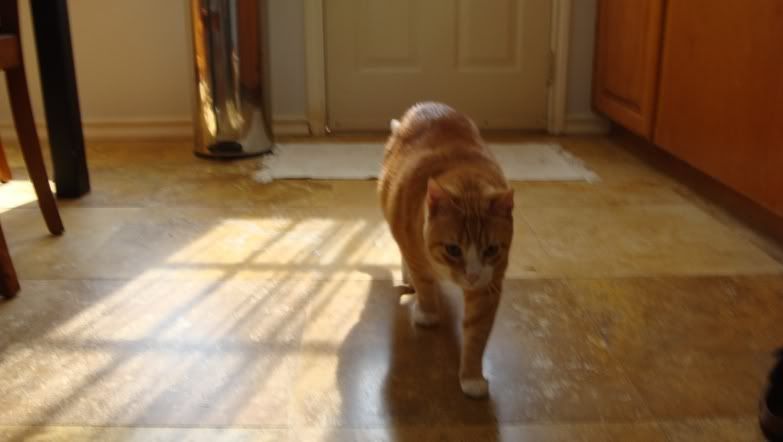 The Tot approves of the kitchen makeover.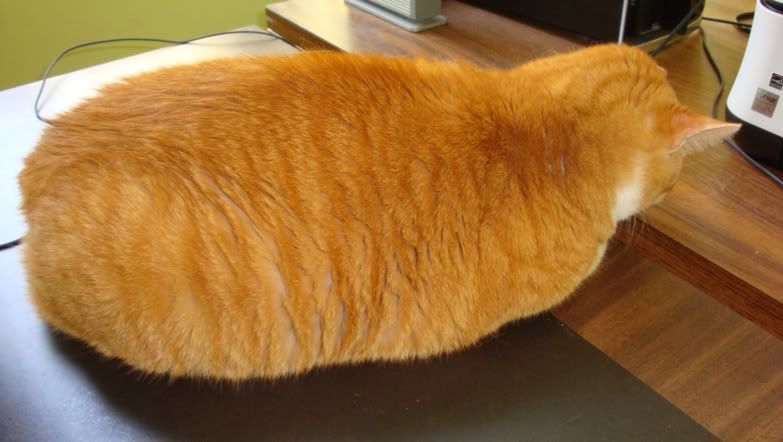 My orange Totloaf.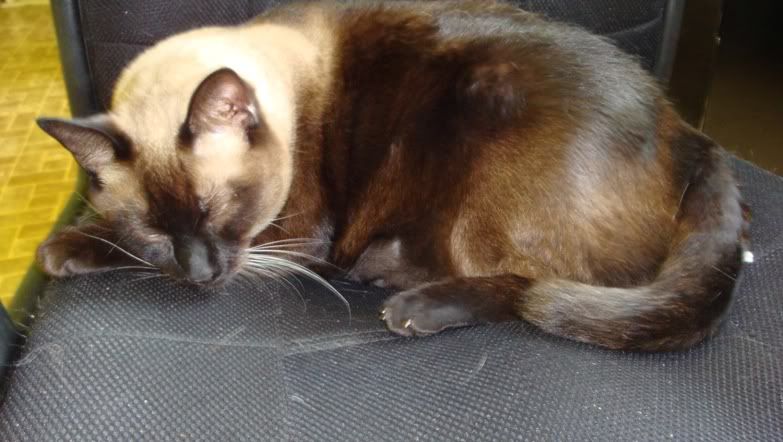 Jessie Lee pretending to snooze in Sheldon's office chair.

Hope your Friday is equally relaxing!