Brilliant!
A bill to outlaw Eureka Springs' domestic-partner registry failed Friday before a House committee, after lawmakers said it was inappropriate for them to interfere with local issues.

The sponsor of the bill was Rep. Bryan King of Green Forest, who "represents" House District 91.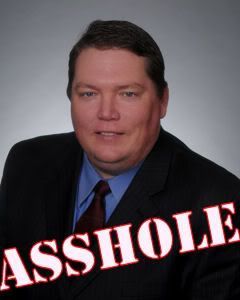 "If cities and counties want to issue domestic-partner registries to heterosexuals, homosexuals, transsexuals, transgenders, it's very controversial," said King, R-Green Forest. "This isn't the same as giving somebody the garden of the month club."
So true. It's not; it's about cities having the authority to grant their citizens what little sliver of equality they possibly can in the face of blatant tyranny by repressive bigots like you, Representative King.
Asshole awards are getting doled out around here like stimulus dollars.
But why all the
excessive drama
over one small town's choice to actually respect the lives of the people who live there, particularly the LGBTQ community, prevented by state law from having their relationships recognized?