My blogging has dipped to a new low. The bulk of my posts are now about assholes, pussies, and asshole-related things.
Tater Tot catching some rays just a few minutes ago: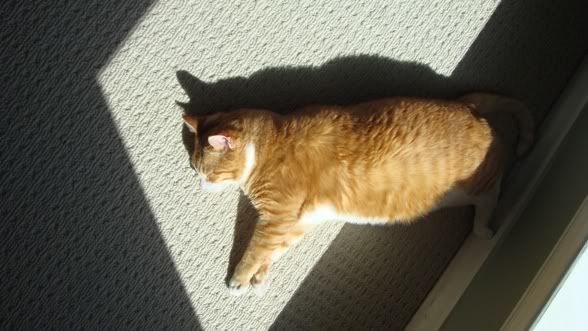 Sissy chirping (barely audible on the clip) while enjoying a spanking. Sometimes she really gets going with the vocals!
Happy Friday!