This has been a week of much cat-wrangling thanks to cool temperatures. It seems to have the Tot feeling feisty.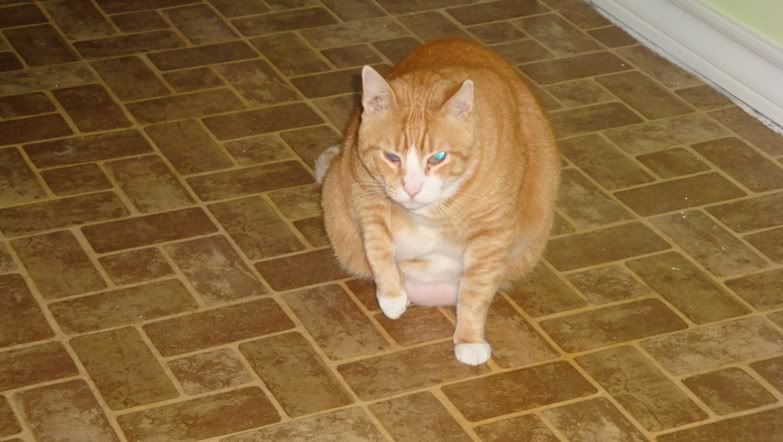 Looks like somebody might be due for a diet.
Sissy has been spending a lot more time in the office this week instead of on the bed. I think she likes the heater I have running in here. In fact, so does the Tot. He spends a lot of time sitting under my desk with the heat blowing on him.
We're all cold-natured in this house I guess!
Happy Friday! I can't emphasize that enough.