There will be a slight delay as the battery went dead on the camera just as I was snapping the last photo.
5:20 PM: OK, here we go. Beautiful sunny day at the kona ranch today.
The Tot can always find the sun. He likes to bask in it.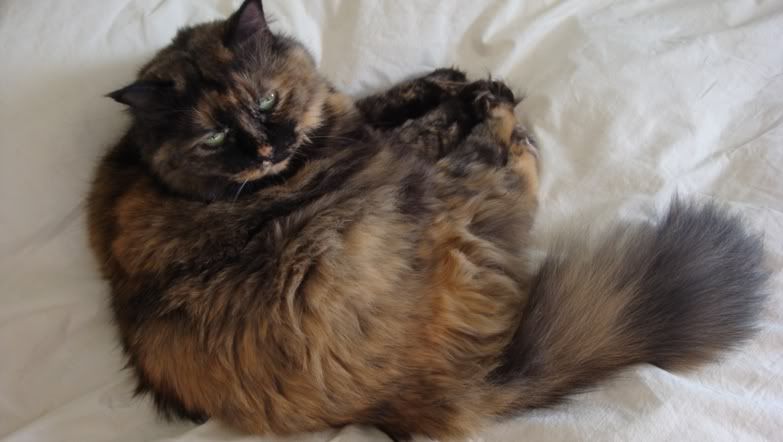 Sissy, however, is content with the queen bed.

Happy Friday! I've been off all week so it doesn't even feel like Friday to me!