I love reading about something which causes me to have a flashback to the late 70s and early 80s music, and this article in today's New York Times certainly
did it
.
I miss big LP album art and how refreshing it was to read about a guy who designed a lot of it. Barney Bubbles did some great ones.
I never owned this album by the Damned although I have others of theirs. I have seen it though while in London around 1983-1984.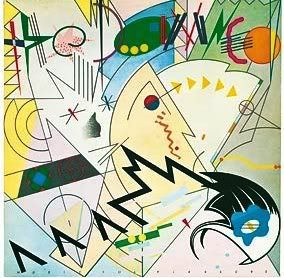 He also did the English version of the album by Elvis Costello & the Attractions called
Armed Forces
which was brilliant.
After reading the article I went scurrying to my LP collection to grab a few standouts just to see if the album artist was given credit, and who it might be.
No Bubbles here, but for this Wire LP, two of the guys in the band did it. And this is still wrapped in the original store shrink-wrap from 25+ years ago with price sticker.
No credit given on this XTC album, but it's one of my favorites as well.
How sad that the art of the big LP cover is now mostly lost. If you are interested in this kind of thing, be sure to read the article. I never remember seeing the Hawkwind LP mentioned, but damn... that was creative.
Sometimes it wasn't necessarily artistic, but creative nonetheless. Remember Alice Cooper's School's Out LP in the original release? The cover was an old wooden school desk and you could lift the top of the "desk" to reveal the vinyl LP inside, which incidentally was enclosed in a pair of (paper) panties. A girl's panties I assumed.
That didn't stop me from trying them on for size when I was around 13.