I know this MLK Day holds special significance for all of us because we are truly on the precipice of hope, change, and progress. We have a long way to go but just since November 4, 2008 we have taken one incredible step which was hard to fathom for most of us throughout our entire lives.
Tomorrow, Barack Hussein Obama will be sworn in as the 44th President of the United States. I am still in awe. But it's definitely a happy and joyous awe.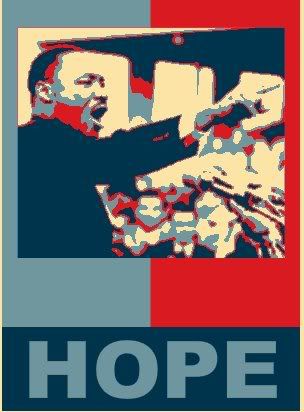 "It may be true that the law cannot make a man love me, but it can keep him from lynching me, and I think that's pretty important."

Martin Luther King, Jr., Wall Street Journal, November 13, 1962.