New Year's Day was rather odd for me. I was not in a great mood and everything in the house was begging to either be cleaned or thrown out and I did quite a bit of both. But not enough of either. Then as the evening settled in I started the official konagod New Year Festivities with some tequila and music. That's guaranteed to be an uncertain road.
When I went to the kitchen this morning it was still dark but I could see a faint light. Then I remembered we had two candles burning last night and apparently I had found a use for my quartz and other stones.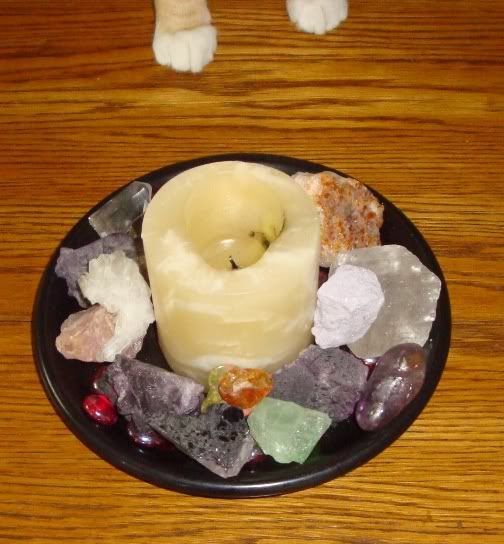 Yes, those are Tater Tot feet at the top.

What else did I do? I had to think for a few minutes and then remembered I called up
Maurinsky
on my cell phone while shitfaced. While that might not seem odd on the surface, it was the first live conversation we've ever had outside the realm of blogging. I'm sure that was a great first impression.
Thank God the holidays are over.