Tater Tot and Samantha having some quiet time together.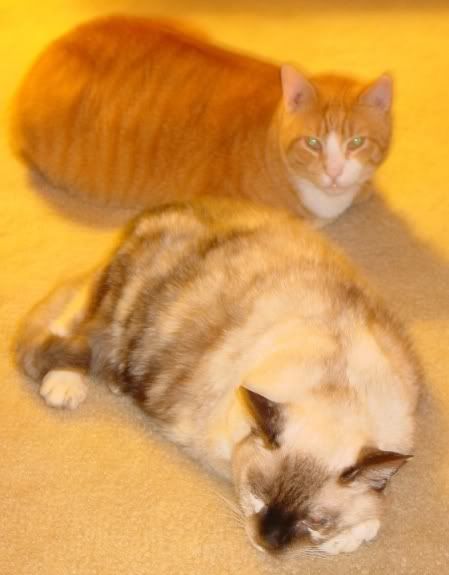 Sorry for the light posting today. Workload was horrendous and it was a strange day anyway. Lots of new visitors checking out the blog thanks to the Weblog awards, but hardly any comments.
Speaking of the awards, the site seem to have been down awhile. Guess they are overwhelmed. Keep trying to get in there and vote. Last time I looked, konagod was in 4th place. Don't make me get pissier than I already am!