I haven't had nearly as much time for blogging this week as I'd like. In my work, there's four times per year when I'm exceptionally busy for a span of 2-3 weeks and this is the last one for 2006. Next week might be just as busy and then it should slow down towards the holidays.
I can always make time for the pussy blog! We had a cold morning with a low of 24 but the afternoon is nice and sunny with temps in the mid-50s. Puurfect for cat napping -- except for Sweet Pea who always wants to know what I'm doing in the kitchen.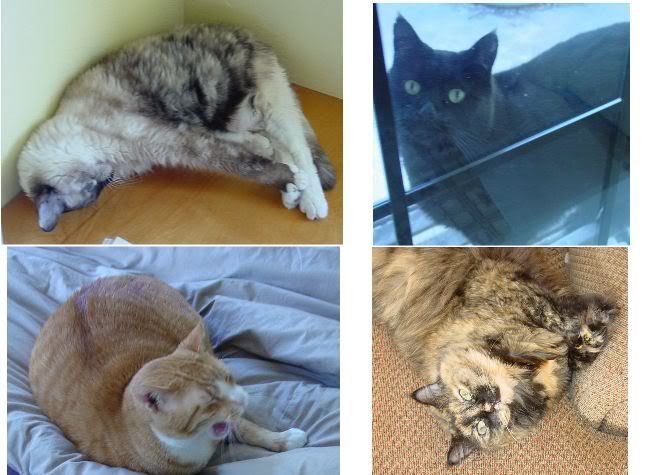 Clockwise from top left:
Samantha stretching; Sweet Pea looking in the kitchen window; Sissy in her favorite napping chair, and Tater Tot yawning between naps. I didn't get Tiger in this group but you can bet he's in the garage napping on one of the old office chairs. Now I'm ready for a nap too!