I don't know about the rest of youse, but I might be doing some of this myself this weekend.
This photo is from Rebecca, with the following comment:
kona:
Just in case you don't have anything for Friday!! This is Gidget, resting after a morning of trying to empty her water bowl, one paw splash at a time. Unfortunately, the bowl is attached to a big water bottle, so it was pretty much just a mess.
That is what I'd call a LAZY kitty. I have plenty of those around here. Since last night's dinner was burgers & tots, I have to put up another pic of my sweet Tater Tot, also in a lazy moment. That pink nose... don't you just wanna kiss it?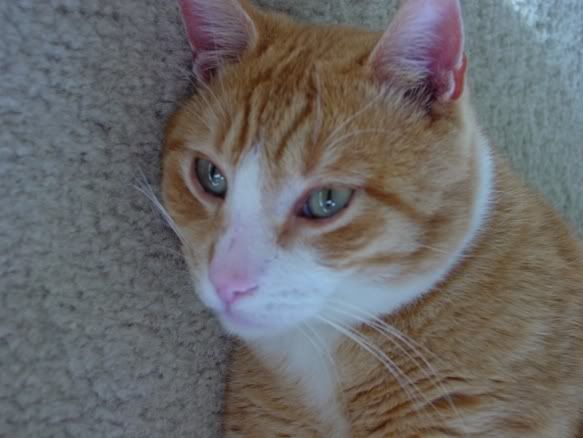 He is capable of appearing very sweet and lovey. But in this picture, he's about to draw blood and it ain't mine.