And yes I am actually getting this one posted on Friday! I may be a gay man but I sure do loves me some black pussy.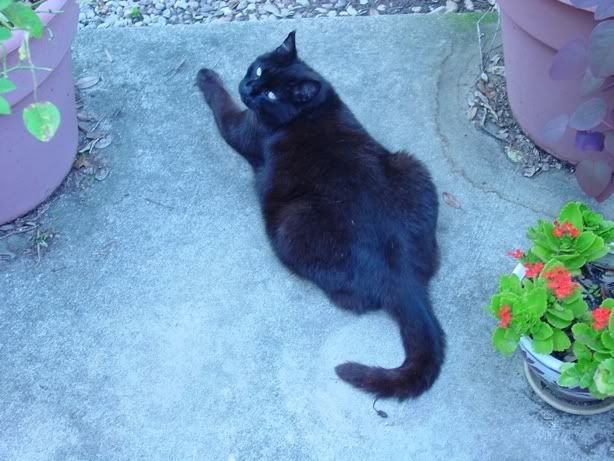 Sweet Pea relaxing on a lovely spring Friday evening.
And Tater Tot has the most irresistable pink titties. The boy is well fed, that's for sure. He just had dinner and had to flop over for a grooming session, and he rather likes being on the cat blog I think.