Rebecca, of Friday Pussy Blog fame, sent me an email with
this link
, and I can't stop cackling with laughter. How many of us have succumbed to the allure of fast-food presented with such suductive beauty, and never noticed the deviation between reality and a photo shoot.
You are all being played like a cheap buttharp.
Arby's Beef 'n' Cheddar: The Show Version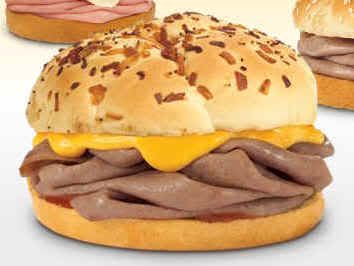 Arby's Beef 'n' Cheddar: What You Are Likely To Get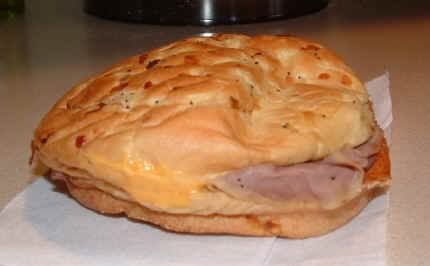 Christ Almighty, who sat on my sandwich?
These don't have a direct impact on me these days since I'm a vegetarian, but I do distinctly remember the Arby's product, and that's exactly how they looked (the real photo, not the marketing photo). Coupled with potato cakes, I was still rather pleased with it. Crappy as it was.
Which reality picture do you think best represents the advertised product?
I'd have to say the McDonald's Filet O Fish Sandwich, simply because very little can go wrong with that one, although I do not see the slab of cheese peeking out from under the fish.
The Subway six-inch turkey breast and ham sub looks fairly close. We actually do go to a nearby Subway occasionally for a veggie sandwich. It's run by Indians and they will add some product called "Veggie Max" which is a veggie "meat" patty. It's quite good and the "product" is quite pleasing to the eye, as well as the palate.