via
Toast
. And be sure to check his out. I have the same photo saved on my PC and a very small snippet of that one is my Gravitar.
Here's mine. Not terribly original but I did recently change it and my entire desktop theme color scheme.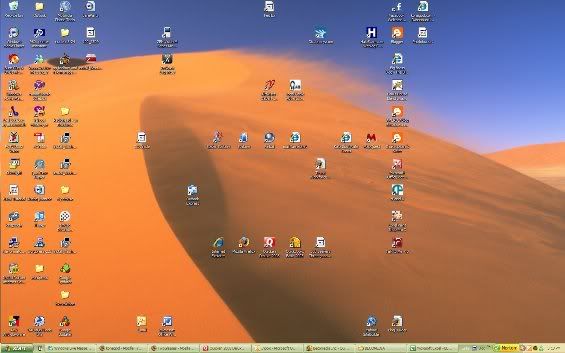 The one on my notebook is better. Unfortunately, I can't do the "print screen" and save the image. It's not giving me the "paste" option. Hmmm. Another little annoying technological thing to bug the hell out of me all weekend. Grrrrrrrrr.