He was 82.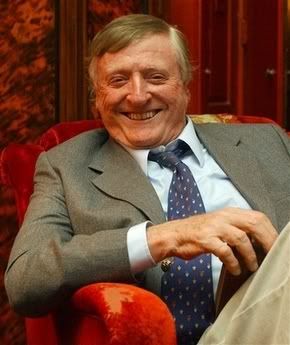 I honestly don't recall if I have ever read The National Review, but as a teen I watched him with fascination as host of "Firing Line."
Yet on the platform he was all handsome, reptilian languor, flexing his imposing vocabulary ever so slowly, accenting each point with an arched brow or rolling tongue and savoring an opponent's discomfort with wide-eyed glee.

[...]

He advocated the decriminalization of marijuana, supported the treaty ceding control of the Panama Canal and came to oppose the Iraq war.
And those three issues might very well have been the only three in which we were in agreement.