Tiger came to greet me this afternoon. Jealous boy thought I might be stroking Sweet Pea who was sitting on the bench, and Tiger always wants in on any petting action. Always.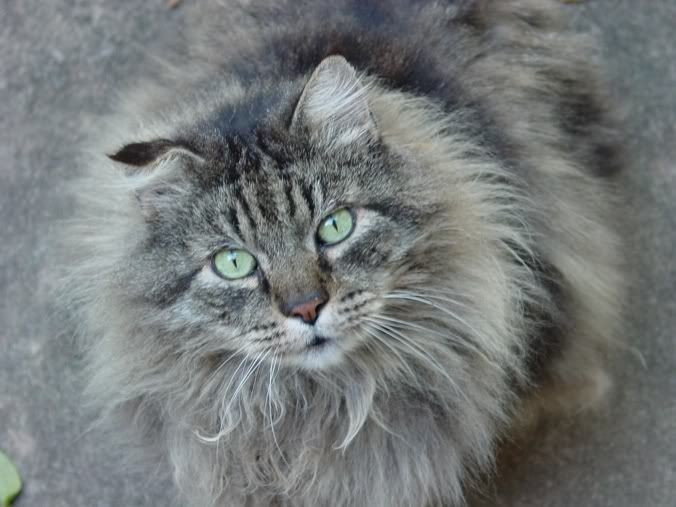 Sweet Pea is a very gentle and loving soul. He would never be an alpha male.
Tater Tot is always the alpha male. He is the boss of everything, ruler of this house, and he knows it. If I take too long reading the morning paper and drinking my coffee he'll let me know when I am due at my station to start writing a blog post. And he'll have his butt in my lap and his arms folded across the desk waching my progress. But afternoons are for stretching out and being lazy.
And when I get up from desk for whatever reason, Sissy is the designated chair warmer. She'll keep my seat warm until I return. And she doesn't leave it very gracefully or without complaining. But I always thank her for the effort. Because a chair with an electrically heated seat cushion would be much more expensive. (or not.)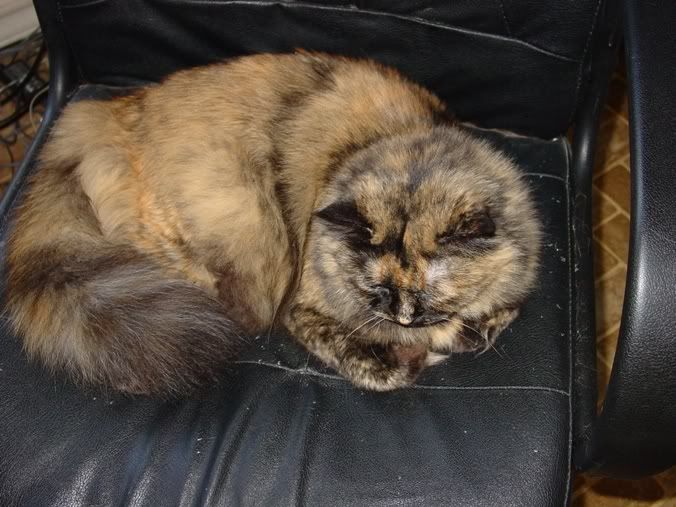 'Tis Friday. 'Tis February. 'Tis 2008. Rejoice.