The Democratic debate is right here in Austin tonight.
txrad and I went out to get lunch today and were discussing the debate.
He asked: "What can she do to try and pull this off?"
Me: "She's gonna have to pull out all the stops."
Now that we are within the final 2-week
period
leading up to the crucial Texas and Ohio primaries, I'm expecting no shortage of entertainment.
Amuse yourselves with this
primer
from the New York Times today.
Senators Barack Obama and Hillary Rodham Clinton have not met face to face in a debate since their love-fest in Hollywood on Jan. 31.

Given the recent unpleasantness between the two, and Mrs. Clinton's 10-state losing streak, it seems a safe bet that when they meet Thursday night in Austin, Tex., at a debate sponsored by CNN, the tone just might not be so jolly.

[...]

Check out the body language here and whether Mr. Obama and Mrs. Clinton acknowledge each other.

[...]

...because Mr. Obama is the front-runner, expect Mrs. Clinton to make full use of her opposition research arsenal.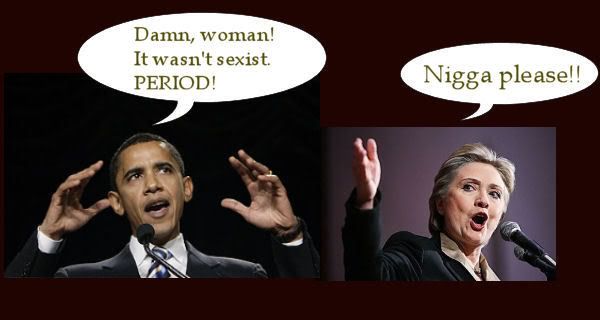 As neither of us were invited to the debate (hmmm, I wonder why?) we'll be enjoying it from the
padded cell
comfort of our living room, with a bottle of tequila for added pleasure.
Have fun tonight!