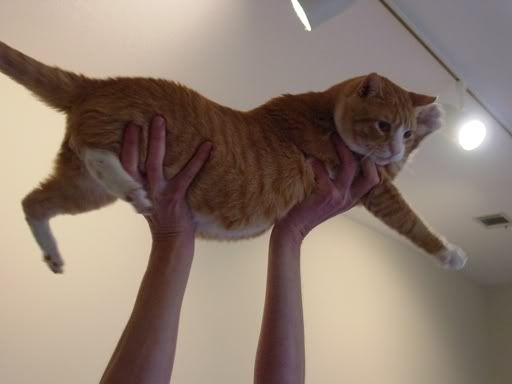 I saw that technique referred to as "cat yoga" in one of those in-flight magazines many years back. I decided to try it on Samantha when I got home and she was OK with it. I've tried it on all the other cats and they all like it.
Unfortunately, the Tot doesn't exactly display the sense of relaxation the technique is meant to employ.
Typical.
Expect a better example when I get a shot of Sissy. That will be posted later this weekend. I'm running behind on my cat blogging today and with the technology frustrations, I'm ready to log off for the evening.
SATURDAY UPDATE:
Sissy was ready for some yoga this evening.