One of these days I may actually get these posts up earlier in the day on Friday.
Rebecca sent me a photo -- a variation on the
Cat Yoga
theme from last week.
Sissy, looking very grateful for the meal she had just been given by txrad.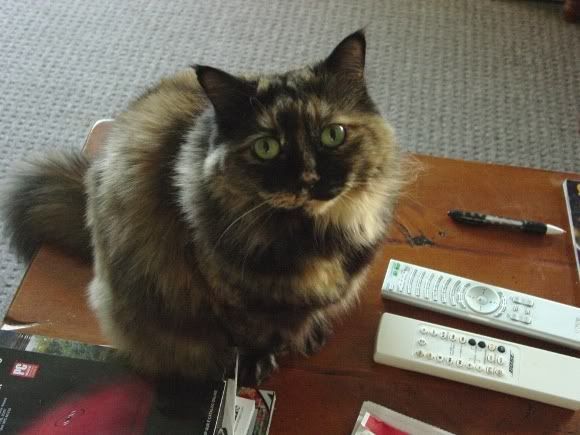 Sweet Pea with his beautiful snake tail.

And of course, the Tater Tot, about to start a grooming session after dinner.

I don't know about the rest of you but I'm glad it's Friday, even though I've had nothing but one long continuous weekend since December 21.