Rebecca in Dallas (with whom I had an opportunity to visit this week -- even briefly -- and couldn't bring myself to drive into Dallas because I was so eager to get home to see my own kitties!) sent me this shot of Gidget and Gadget playing "Cat Cricket Soccer." (I really should stop and meet those kitties on the next trip.)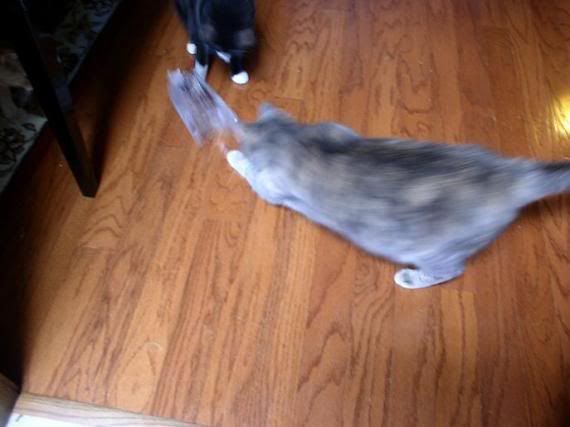 Elizabeth's wee little Lily kitty in Little Rock earlier this week. She's such a cute little squeaker.
And Georgie having a comfortable sprawl.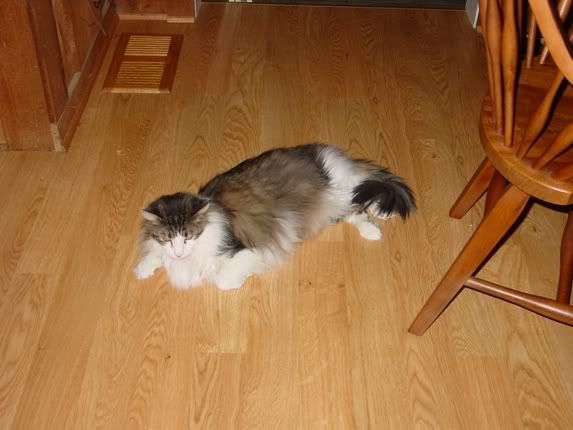 This was my first chance to meet my mother's cat and this was my only sighting. I think he was scared of me from the moment I started carrying my luggage into the house. He looks so much like our Sweet Pea, only a tad smaller and younger.
And the obligatory Tot shot. He was trying to get in my face.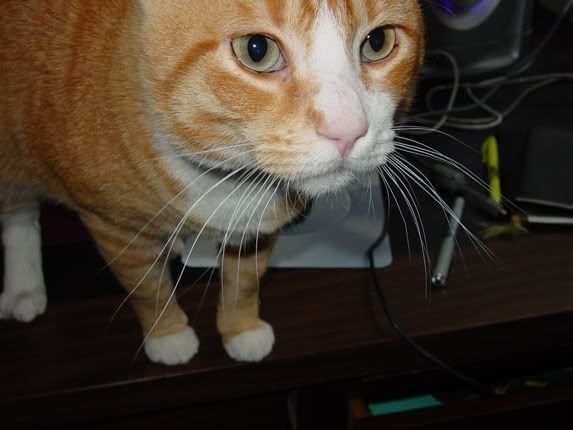 Happy Friday!