Sissy relaxing in HER chair.
Notice the hairy paws.
Hairy EVERYthing to be honest.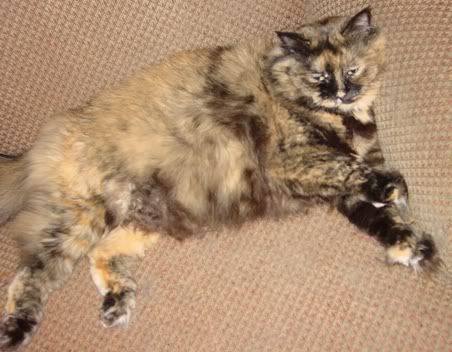 Samantha getting some rare Daddy Love from Daddy #2.
It's quite obvious she really loves the photographer.




Feline-friendly Elizabeth sent in this shot of Lily and Georgie sharing some personal space.

This bed ain't big enough for both of us!