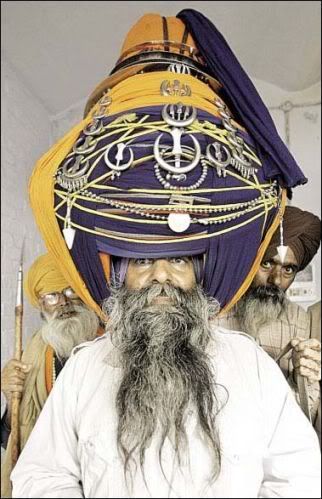 Caption:
Sikh warrior Major Singh boasts a turban 467 yards long at a March festival near Chandigarh, India.
I can't help but wonder what that weighs.
More
Since 1699, about two centuries after the founding of the religion, Sikh leaders have prohibited their members from cutting their hair, saying long hair is a symbol of Sikh pride. The turban was conceived to manage the long hair and intended to make Sikhs easily identifiable in a crowd.
Clearly, Major Singh has that aspect covered.